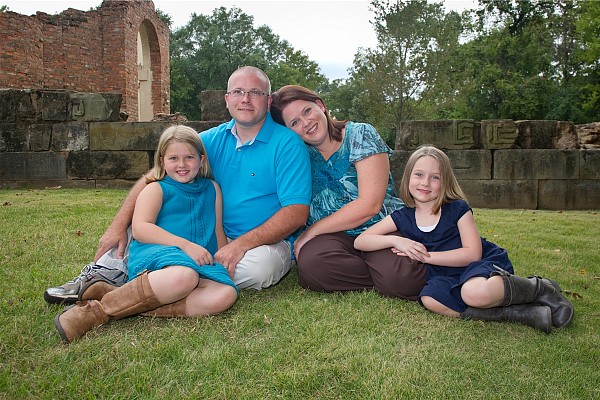 In Studio & On Location Session Fees
Photo Sessions are available at our studio or on location. Session fees must be paid in advance to reserve your session date and time. The Session fee covers the photographer's talent and editing of 30 - 50 images (or more) to view at the in studio proofing session. Digital & Printed Portrait Packages are available. Call 205-752-2963 or email at Sabharless@comcast.net for a price sheet.
In Studio
$60 (1 hour shoot) Add $15 if over 4 people

$75 (1 1/2 hour shoot) Add $25 if over 4 people
Studio sessions are done at our studio located on 15th Street just minutes from downtown Tuscaloosa. We shoot an unlimited number of images, so we encourage changes of clothing (up to 3), accessories, and fun props to really make your session an experience.
On Location
$75 (1 hour shoot) Add $25 if over 4 people

$100 (1 1/2 hour shoot) Add $25 if over 4 people

$125 (2 hour events - excluding weddings)
Location sessions are done at either a place of your choice, or we can help select a location that will reflect your portrait ideas. We always shoot an unlimited number of images. You must be on time for your photo session so we don't miss any valuable photo opportunities.
Portrait sessions outside of the Tuscaloosa area will be subject to a $1 per extra mile travel fee.
After 90 days your images will be archived but are not guaranteed to be available in the future.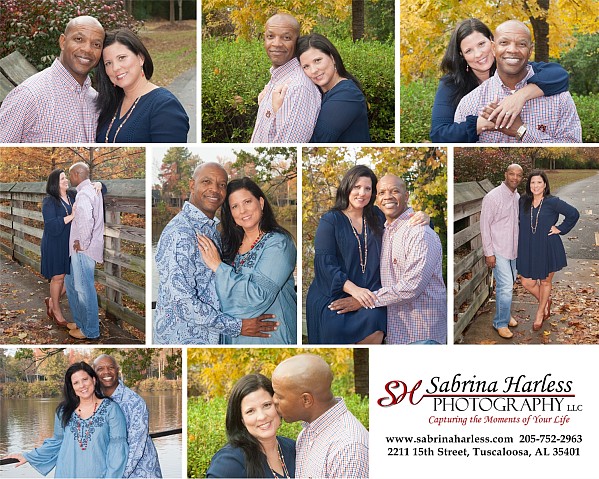 In Person Proofing Sessions
After your photo session we will schedule an in person proofing session to view your proof slideshow, pick your favorite proofs and place your photo order. Proofing sessions will reveal 30 - 50 (may be more depending on the session) lightly edited proofs for you to pick from to create the photo order that meets your individual Portrait needs. Once proofs are ordered, final editing will be done to make your Portraits look their best.
We offer both Digital & Portrait Print Packages, along with Photo Gallery Folios, Canvas Gallery Wraps, and Portrait & Storybook Albums.
Photo orders will be available for pick-up within 2 to 4 weeks from ordering or we can rush your photo order for a $8 rush fee and your photo order will be delivered to your home in about a week.
Ask how you can get your proofing slideshow and other ordering bonuses for free!
Tips for a Great Photo Session with Babies & Children
WHAT SHOULD I DO BEFORE THE SESSION - Make sure the child has been well fed and been given it's naps. This will help you and the child enjoy the photo session. Also, don't tell them they're coming to have their picture taken. If your child asks where they are going, just tell them they are going to have fun.
RELAX — When a parent is nervous and stressed, children and babies tend to get nervous too, so make sure you are relaxed. It will make your photo session alot more enjoyable.
THINGS TO AVOID - Never tell your child to smile, either here or at home. This adds stress to the child because they are trying to please the parent. Just allow them to react to the surroundings naturally. This way you will get a variety of your child's expressions.
CLOTHES — Clothing is VERY important in a portrait. Here are a few tips that can help you select an outfit.
Keep it simple. Children tend to move around.
Patterns and stripes need to be very small. Avoid bold stripes, plaids and big designs so the child will be highlighted and not the clothes.
Shoes are optional. In most cases we prefer bare feet. We would rather see cute little toes and feet rather than the bottom of shoes.
WHAT SHOULD YOU DO DURING THE PHOTO SESSION — In some cases children do better if they come to the camera room alone. In most cases they need a parent or a familiar person to be near them. We only ask that you try not to talk out loud or distract the child, while they are being photographed. This will cause them to look at you rather than at the camera.
BRIBES — Don't offer a bribe before the photo session even starts or tell them they can have a treat if they are good. Bribes only work if they are promised at the right point in the session. I give all the kids a treat a the end of the session. I may talk about it with the child during the session.
BE ON TIME — The photo session starts at the scheduled time. Make sure you give yourself enough time to get to the photo session on time, so you and your child will not be stressed and so that we can make the most of our time together.